Original hand cast tiles with hand painted glazes, some with bas-relief surface.
Can be arranged in any sequence or configuration.
Ships with wall cleat and wood frame backer to project tile off wall.
Click on Price Above to Purchase work through secure PayPal server.
Shipping to Continental US Included.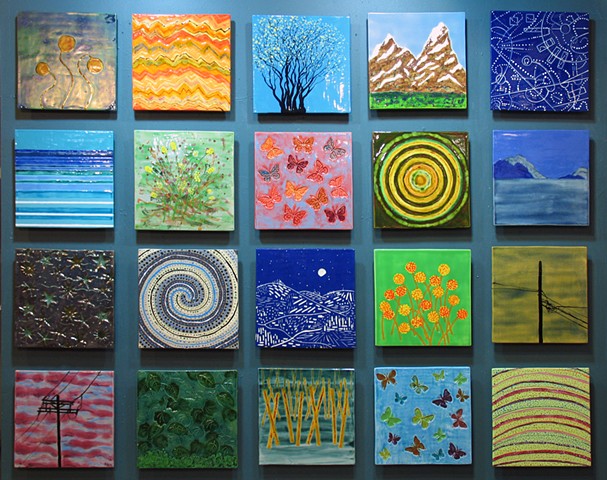 Near and Far - 20 12"x12" Tiles
ceramic, glaze, wood frame backers and wall cleats
Dimensions variable; shown 60"h x 76" x 2"