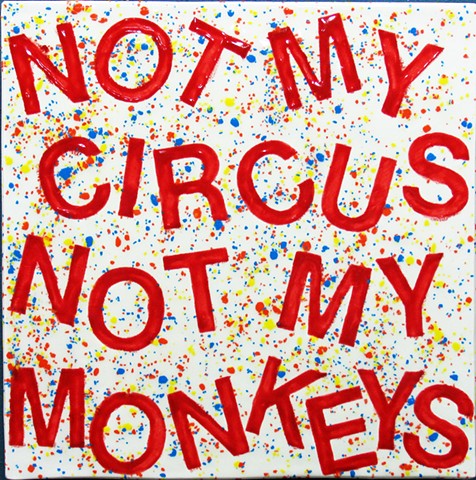 Not my Circus, Not my Monkeys - SOLD
Hand-cast ceramic tile, glazes and underglazes, wood frame backer and wall cleat
12"x12"x2"
Based on the Polish proverb: "Nie mój cyrk, nie moje malpy."
Original ceramic tile wall art by Jason Messinger.
Hand cast tile with hand painted glazes. Ships with wall cleat and wood frame backer to project tiles 1" off wall.
Click on Price Above to Purchase work through secure PayPal server. Shipping to Continental US Included.